Quality Revenue Management
Quality Revenue
Management
Full Service Consulting
At Quality Revenue Management, we understand the daily challenges of managing a successful business. We respect the unique aspects of your business and can work within the structure of your operations. From turnkey solutions to assistance with existing processes, Quality Revenue Management is your solution for revenue cycle management and cash flow optimization.
Welcome to Quality Revenue Management. We know you're committed to taking excellent care of your patients, but when was the last time you took a close look at your business? We're part of a nationwide network of over 1,500 offices, and we specialize in practice management, revenue cycle optimization, and private practice business support.
We have a proprietary analysis tool that can generate a detailed report, outlining solutions for virtually every aspect of your practice.
Isn't it time you took a few minutes to focus on your needs? Let us help you keep your business as healthy as you keep your patients.
Solutions
Quality Revenue Management provides some of the most innovative and powerful solutions in the market today: online, and in real-time. Our CMS, HIPAA, and Meaningful Use Certified Electronic Solutions provide you with control, and give you and your staff complete access from any computer with Internet access. We are also ICD-10 READY.
Success
Our goal is to maximize your earning potential by reducing your expenses and increasing the net yield of your practice, allowing you to spend more time with patients and less time with paperwork. Quality Revenue Management is a licensee of the #1 nationwide network of over 1500 offices specializing in revenue cycle solutions, practice management, and private practice business support throughout the U.S.
Free Practice Analysis
We understand how important it is for you to save money without investing in expensive hardware, software, networks, and other technological equipment. We will provide you with the personal attention you deserve, and partner with you to ensure your business achieves maximum profitability and efficiency.
If you would like to receive a FREE PRACTICE ANALYSIS, contact us today.
We're looking forward to working with you!
Quality Revenue Management and its partners are dedicated to developing and delivering best-in-class services and support to the healthcare industry — and no other industry.
Combined, we are experts in healthcare data, infrastructure management and information security. We fully understand healthcare business models and the challenges, mandates and risks that provider's face.
iClaim Billing
Focus on Patients, Not Paperwork
If you're excited by the prospect of a "no headache" billing service that still gives you full control of your patient records, we've got the solution you're looking for.
How our iClaim billing service benefits you:

Get your claims paid fast – Because most of our claims are paid on first submission, you'll get the funds more quickly. Also, our billing service has one of the lowest rejection rates in the industry, so you'll have fewer unpaid claims.
Real-time access – iClaim is web-based, so you have 24/7 access to your data from any computer with an internet connection. That means you can view the real-time status of every aspect of your billing cycle anytime, anywhere.
Better reporting for better decisions – With iClaim, you can access hundreds of reports in real-time with the touch of a button. That gives you ultimate control, and the data you need to make the right decisions for your practice.
EMRx
Reduce Paper, Streamline Patient Encounters
Choosing an electronic medical records solution can be a frustrating process. You'd like to take advantage of current incentives, but don't want to get stuck with a system that ignores your unique office workflow.
Well, with EMRx you can not only cash in on early adoption incentives, you can also implement a customized solution that will parallel the current workflow of your practice.
Here's why EMRx is the right system for you:

Simple solutions for complex workflows – EMRx was designed by physicians, and is fully customizable to match your workflow. From the appointment book to chart completion, e-prescription, and billing - there's only a single screen to navigate.
Fast patient encounters – Physicians who use EMRx spend an average of 2 minutes documenting each patient encounter. Spend less time documenting and more time caring for patients.
Implementation & Training – The EMRx customized implementation plan allows for comprehensive training while reducing the disruption in office workflow. You get training on your time and on your terms.
It's the right time, and EMRx is the right system for you.
ChoicePay
More Payment Options, More Revenue
According to the AMA and several other recent studies, it's getting harder and harder to collect money from patients. Well, not anymore.
Introducing ChoicePay.
ChoicePay is a web-based software system designed to calculate, process, and collect your patient payments quickly and cost-effectively. Our system is HIPAA and PCI compliant and designed to simplify and accelerate the revenue cycle process.
The ChoicePay system contains everything you need to calculate the patient's out-of-pocket costs, secure payment information, schedule payments, and automate recurring payment plans. The software is comprised of several distinct modules that, when combined, offer one of the most intelligent and comprehensive patient payment solutions.
AutoCard
Stay Connected, Increase Appointments
When was the last time you sent a thank you card or checkup reminder to your patient base? We've found that most doctor's offices simply don't have time to manage ongoing marketing efforts to valuable patients.
We've got the solution.
Our AutoCard marketing service will allow you to send personalized postcards, greeting cards, and even brochures to your current patient database. We can even design campaigns that automatically send cards at regular intervals throughout the year.
You can increase appointments and build upon the valuable relationships you have with your patients. We will set up campaigns based on your needs with a wide variety of options: flu shot reminders, back-to-school physicals, yearly checkup reminders, and even follow-up cards to ensure your patients continue to choose you for their healthcare needs.
Set your marketing on autopilot, and let our AutoCard service increase patient satisfaction and improve your bottom line.
QuickCollect
Recover Lost Profit, Reduce Collection Costs
Managing receivables is often the last item on the "to do" list, but neglect of timely follow-up on past due accounts is one of the biggest factors in out-of-control receivables. Instead of waiting until an account is uncollectible and turning it over to a costly traditional collection agency, why not try a proactive solution?
Look no further, we have the QuickCollect solution.
With QuickCollect, we target a past due account before it gets deep into the "debt spiral". We use a time-tested, automated recovery process that gently engages with your indebted clients before a more direct approach is required. That means you recover more accounts, more quickly, and with much less risk to your valuable client relationships.
You maintain complete control of the process with detailed daily reporting through the web-based QuickCollect system, and direct contact once your client initiates repayment. Preserve your customers' goodwill and reclaim the profit that is rightfully yours.
AuditGuard
Guard Profits, Reduce Errors
Wouldn't it be great if you had the ability to maintain the highest level of compliance while actually increasing your reimbursement rates?
You can with our comprehensive AuditGuard service.
With AuditGuard, our certified coders will provide a thorough review of your coding, billing, and reimbursement processes. We can identify areas of risk for your practice and even provide training for documentation techniques that could improve your workflow.
Once the audit is performed, you'll be given a detailed report and a consultation with an AuditGuard specialist. We go beyond a simple error report and actually recommend corrective actions. We can even provide the support and training to implement AuditGuard solutions.
CodeRite
Improve Your Reimbursement Rates Up To 30%
It's not always as simple as choosing the right codes for each patient encounter. More importantly, you need to use the best codes that can correctly balance revenue optimization with steadfast compliance.
Introducing CodeRite.
With CodeRite, a certified coding specialist will personally review each and every claim to make sure you're getting the maximum reimbursement for every patient encounter.
Most coding reviews are returned within 24 hours and results are available in the real-time reporting system, or delivered securely into your current practice management system.
Seamless. Designed to fit your workflow. Personal attention that will fully optimize your reimbursement process.
iDocsNOW
Secure Storage, Access Anytime, Anywhere
How much time have you wasted searching for paper files and folders? Get on the path to a paperless office and electronic document management.
We have the solution — iDocsNOW.
Our web-based document management tool iDocsNOW lets you convert paper documents into electronic images. Simply log into your secure electronic file cabinet and scan paper files or print electronic documents. Then organize files by assigning a few index values to create a fully-searchable electronic filing cabinet – for one or 100 users or more.
Scan and retrieve documents, quickly index files with optical character recognition, add annotations, print and email files, create virtual file cabinets, maintain the highest level of security, and keep a squeaky clean audit trail for compliance. All with iDocsNOW.
PhysicianToolbox
Yes is the Answer, What's the Question?
Keeping up with the ever-changing demands of patient care can be a daunting task. When is there time to find solutions for the daily needs of your practice?
Well now there is with PhysicianToolbox.
We have a network of over 1,500 offices that specialize in just about every aspect of practice management.
Our goal is to provide answers to your practice needs so that you can stay focused on providing great care to your patients.
So the next time you need to research a solution for your office, give us a call. Let us take the stress out of maintaining your office needs, and let us fully optimize every process that your practice requires to run smoothly.
The most frequent stumbling block for medical practices today is poor cash flow management. This does not have to be the case for you. When you partner with Quality Revenue Management, you will have access to some of the most innovative and powerful solutions in the healthcare industry, all of which help you to:
Eliminate and reduce rejected claims from the national average of 34% to a low enviable 2%.
Ensure faster payment of claims from insurance companies, Medicare and Medicaid in as few as 14 days as compared to 120 days.
Get your billing and invoicing under control by reducing in-house billing costs by 50% or more.
Increase reimbursements up to 30% through proper coding using EMRx and CodeRite.
Reclaim lost money caused by unpaid invoices and cut losses caused by fraud and theft with QuickCollect.
Slash expenses while making your medical practice more efficient, productive and profitable.
We are happy to provide you with a Free Practice Analysis and welcome the chance to speak with you regarding your needs and how we can assist you. Please feel free to contact us via mail, phone or email using the contact form below.
We Help Medical Practices

Receive A Free Practice Analysis
Contact Us Today
Twice the Average Recovery Rate

Fully Automated Process
Low Cost, Not a Collection Agency
Increased Client Retention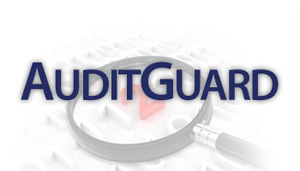 Protect Against Audits

Identify Charting Errors
Implement Corrective Actions
Certified Coding Specialists
Works Within Your Workflow
256-Bit Secure Encryption
Auto Appointment Reminders
Streamlined Patient Encounters
Easy-to-Use, Intuitive Interface
HL7, HIPAA, CCHIT Certified
Faster Reimbursement

Lower Claims Rejections
Reduce Patient Bad Debt

Get Paid Faster
Increase Patient Satisfaction
Automated Campaigns

Increase Patient Satisfaction
Improve Patient Retention
We Help YOUR
Medical Practice

Receive A Free Practice Analysis
Contact Us Today
This is a mockup. Publish to view how it will appear live.